Climate Australia Pty Ltd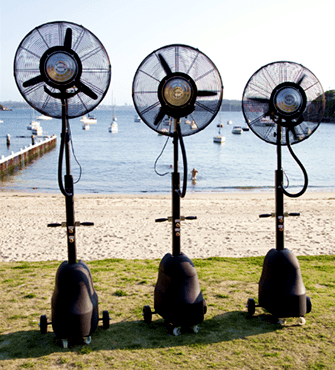 Climate Australia Pty Ltd specialises in supplying coolers and heaters for outdoor functions in Sydney. We have products ideal for restaurants, outdoor vendors, beaches, all external or patio hospitality areas and private home use.
Products:
Firestick
Fire fountain
Firelamp
Mistmate
Misting Fan
Evaporative Coolers
We bring you worldwide cutting edge developments and award winning designs to enable you to benefit from all your available seating or function areas all year round. We also have new Anti-Covid products – the Ozone Generator and Gunmate sprayer. Call us now at 02 9977 3474.