Distinctive Timber Floors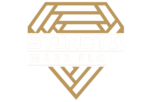 "If you're looking for timber flooring in Adelaide and want quality and craftmanship at a price you can afford, Distinctive Timber Flooring can help
With over 20 years' experience, we've got the best knowledge in Adelaide to create your dream timber floors.
We're the only business in Adelaide where the person that sells you the product, installs it.
Whether you're restoring an old floor or building a new house, we have a range of timber flooring solutions to suit you.
With Distinctive Timber Floors, you're getting personal, award-winning and expert service from a family-owned business."