Divorce Hub Brisbane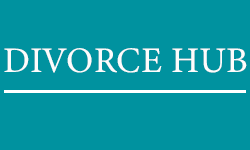 Here at Divorce Hub, we offer more than a Family Law firm.
We know that separation and divorce is not just about severing legal ties. It is an emotional and stressful situation for you and those around you. It impacts you financially and socially!
Our team wants to help you through your divorce with more than legal help in practical and supportive ways. This means:
– Practical information and advice about your life during separation and executing you divorce
– Specialist Family Lawyers and Estate Planners
– Counselling
– Budgeting and financial assistance
– Continuous support and planning for your wellbeing
– Stress relief treatments
The process doesn't end when you divorce is settled, moving forward requires planning. We will give you a designated Divorce Hub support person will help you come up with a strategy that suits you and prioritises your mental and physical health as well as feelings of success after separation. We have a team of people to that care about you and ensure that you are dedicated to get you through and thrive after divorce.
Talk to your caring Family Law professionals at Divorce Hub for cost-effective, compassionate and efficient Family Law advice and support.