DuctMates - Duct Cleaning Melbourne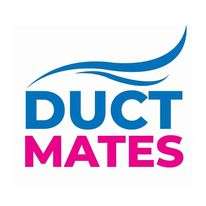 Check out DuctMates for a full range of Professional Commercial duct cleaning services. Search "duct cleaners near me" and Duct Mates is definitely the best local duct cleaning company in Melbourne for you.
Melbourne, or Australia in general, is blessed with the four seasons that would light a fire in every adventurous soul. It is for this reason, however, that the accumulation of air contaminants in your air vents speeds up.
While every season unfolds its brand of beauty, it does bring with it its possible hazards, which might harm you and your loved one's health.
Recommended by experts, getting your air vents cleaned every 2-3 years is ideal to sustain the health of an air circulation system. Yet, this may vary depending on several factors, including the HVAC operating schedules, number of pets, the presence of smokers at home and recent construction work in and around the house.
Look no further and engage with DuctMates today! We're the best duct cleaning company you can find in Melbourne in terms of the A1 duct cleaning services for the price you pay.