Epson TM-T82III Thermal Receipt Printer Serial/USB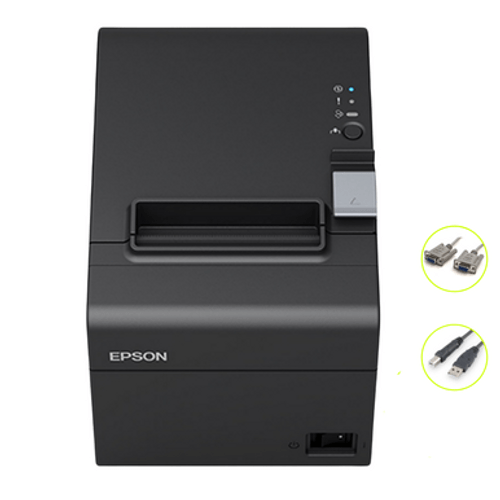 The Epson T82II is a thermal printer that is fully featured. Equipped with a 60-million-line MCBF, automatic cut to 1.5 million cuts, and a fast print speed for receipts of as high as 250mm/s, the TM82II provides crucial reliability in environments with high volumes. It can be placed anywhere to accommodate any space. With all the additional features in mind, the TM-T82III is the ideal companion for your company.
Its Epson TMT82III thermal printer comes with Epson's latest printing technology that allows retailers who do not have a large number of POS transactions to print at faster speeds without sacrificing quality. Epson TMT82III prints receipts at speeds that can reach 250mm/sec. Alongside the text, you can print logos, clear graphics, coupon codes, and other barcodes onto the receipt for efficient marketing. In addition, there are options to use paperless, which will lower operating costs to a large amount.
The savings in cost, coupled with dual interface options, adjustable print widths, simple installations, and easy access, make the point-of-sale printer by the world's top brand a reliable and smart billing solution.
In addition to the top options, Epson TM-T82III Thermal Receipt Printer comes with two years of return-to-base warranty and other services that permit users to keep downtimes at a minimum.