Flowers For Christmas in a box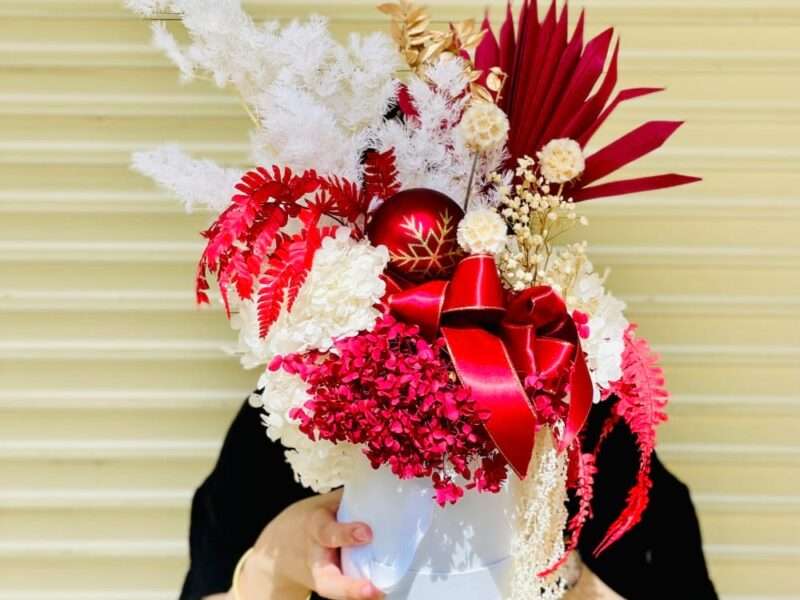 Send stunning Flowers for Christmas to add a touch of luxury to your family and friends' homes. This beautiful arrangement features velvety red flowers and huge fluffy white chrysanthemums, golden Christmas Bells Flower, etc.
This festive Red Christmas Flower design will bring joy to any home with festive touches such as delicate red berries, smoky bush foliage, and vibrant hydrangea foliage grown on our family farm.