Infinity Allied Healthcare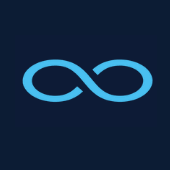 Improve Your Overall Well-Being with Infinity Allied Healthcare
At Infinity Allied Healthcare, our mission is to help you resolve your physical pain and achieve your best, by providing the best in Physiotherapy, Exercise Physiology, and Massage Therapy treatments for you.
Often, we forget to take care of ourselves properly, which can lead to many painful complications and negative consequences. This is why many of us need a little extra push, which is where Infinity Allied Healthcare steps in. At Infinity Allied Healthcare we care about the health of our patients, and we are passionate about improving your overall well-being.
With our limitless range of treatment options that are tailored to addressing your unique needs, we don't just treat the symptoms, but at Infinity Allied Healthcare we strive to find the root of the problem and treat your whole body to provide a better complete solution. Our experienced team of doctors, who are professionally equipped to help you and your situation, provide assurances that you will be able to return to better health soon.