Kennedy Smith Designs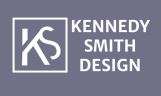 Kennedy Smith Designs. As advocates for fashionable-but-sustainable accessories, we founded our business on waxed canvas. With durable, timeless, and water-resistant qualities, it's the perfect alternatives to single-use plastic. Our aprons have a timeless look that can suit anyone: chefs, barbers, gardeners and even stay-at-home parents. Our bags are designed to be brought anywhere: grocery shopping at the supermarket, sunbathing by the beach, or busy workout days at the gym. Kennedy Smith Designs is Australia's Waxed canvas aprons Specialist.
We offer a wide range of handcrafted aprons and bags to suit the needs of hospitality, food, and retail homeware industries. Each apron can be customised to your reflect your Brand and each bag is made with the utmost care Enough plastic is thrown away each year to circle the Earth four times and over 100 million marine animals are killed due to plastic debris in the ocean. Because of that, we strongly believe in eliminating one-use plastic bags by creating bags that last a lifetime. We are a dynamic business based on the Morning ton Peninsula in Victoria. Our love of all things good-looking yet practical has brought us to our latest product range. Waxed Canvas Bags and Aprons! We have designed a timeless range of Aprons that will sit well within the home kitchen, garden, outside by the barbecue or toolshed, just as easily as a restaurant or barbers shop.
Woven to be tear and water-resistant, Waxed canvas aprons is perfect for heavy-duty kitchen use, or even backpacking trips across rocky terrain. This is why it's our preferred fabric when we craft our aprons and bags. For More Information Visit @ https://kennedysmithdesign.com.au/
GIVE US A CALL
(03) 9005 6488
Monday – Friday
9AM – 3PM
VISIT OUR HEADQUARTERS
Factory 2/33
Henry Wilson Drive
Capel Sound, VIC 3940
SEND US AN EMAIL
Purchases + Sales
orders@kennedysmith.design
Returns
returns@kennedysmith.design
Marketing + Events
marketing@kennedysmith.design
Legal
legal@kennedysmith.design