RBI Australia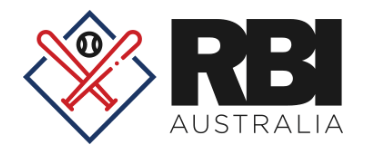 RBI Australia provides Baseball & Softball training facilities and retail products to Baseball & Softball players of all skill levels. Our retail store is fully stocked for your convenience and our extensive range ensures there is a solution for anyone!
RBI Australia is a local family-run business with a passion for Baseball, Softball and Tee Ball. With over 30 years involvement with local and state Baseball, RBI is built on the love of the game, by passionate people.
At RBI, our aim is to offer state of the art training facilities and retail products, and with the support of the greater baseball family, we intend to support and grow with the beautiful game in Australia.