St George Food Distributors Sydney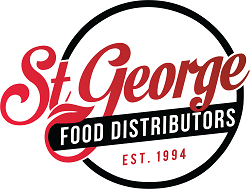 St George Food Distributors is a family-owned and operated foodservice distribution company with foundation values of foodservice and dedication.
Established in 1994, and with over 25 years of experience, we understand what it takes to successfully meet customer fresh food needs & demands.
St George supply high-quality fresh fruit and vegetables that are sourced daily from the markets. We also specialize in dry/frozen, dairy and chilled goods to a large variety of customers ranging from clubs, cafes, restaurants.