Gladesville Plumbing Services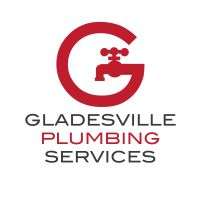 Gladesville plumbing services is everything you want in a service – local, experienced, prompt, reliable and honest. We are knowledgeable plumbers and gas-fitters that provide accurate and competitive quotes, so you pay what you are quoted! You won't receive any hidden surprises or inflation. We specialise in many services such as bathroom renovation, sewer, water, stormwater, gas renews, hot water systems and much much more.
We make absolutely sure that our clients' needs are heard and we give personalised advice. We take our quality workmanship seriously and make sure you are happy with our job. We want you to understand and be part of the process to make troublesome plumbing problems be easy for you. Whether it is a blocked drain, home bathroom renovation or commercial plumbing maintenance, Gladesville Plumbing Services are fully equipped to tackle your plumbing problem.
Gladesville Plumbing Services is also always here for your emergency needs! We won't let you down as we have affordable call outs for after hours work, ready to help when you need it most. We are here for residential, commercial and industry clients and partner with builders for your new projects as well as renovations and pride ourselves on an excellent job. Call us to get your free quote.
Plumbing Renovations
Let Gladesville Plumbing Services help take the stress out of your bathroom, kitchen or laundry renovation. We can consult with you to design a plumbing solution to meet your needs.  Need a commercial plumber in Sydney?  Talk to us about plumbing needs at your store, office or site and we'll help your business to grow smoothly.
Envirosolutions
Ask us about our environment friendly services such as rainwater harvesting, water efficient taps and toilets, five and six star rated hot water systems, solar and heat pumps.
Roofing Maintenance
Leaky roof? Rusty gutters? Are you sick of constantly cleaning leaves and debris from your gutters? Call us today – we can fix that leaky roof, repair or replace those old rusty gutters or install some leaf proofing to solve your roofing problems.